Home »
POP NEWS »
American Music Awards: da JLo e Taylor Swift a Mariah Carey – tutte le performance e i vincitori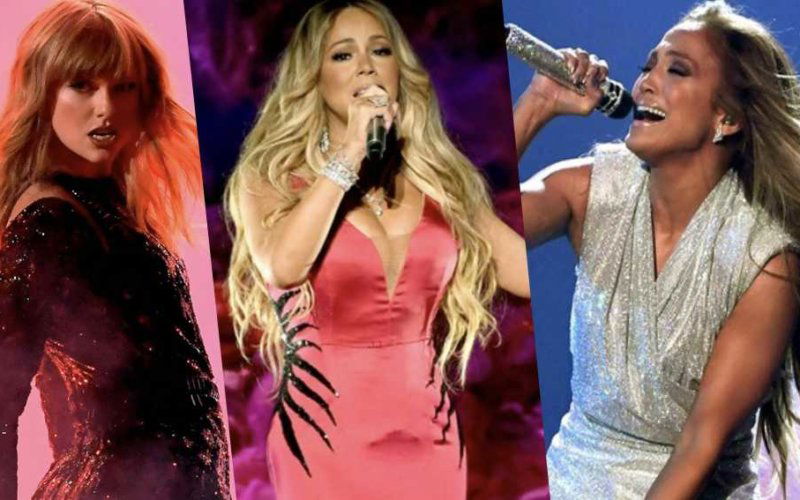 American Music Awards: da JLo e Taylor Swift a Mariah Carey – tutte le performance e i vincitori
Ieri sera agli American Music Awards 2018 la lista dei performer era davvero variegata: Jennifer Lopez, Shawn Mendes, Camila Cabello, Taylor Swift, Mariah Carey, Ciara, Missy Elliott, Cardi B, Dua Lipa, Twenty One Pilots e Post Malone.
Premesso che non ci sono state esibizioni iconiche che rimarranno negli annali, le mie due preferite sono state JLo e Ciara, tra le performer migliori della nostra generazione.
Degna di nota anche Taylor Swift e soprattutto il mio amato Giuseppe Giofrè.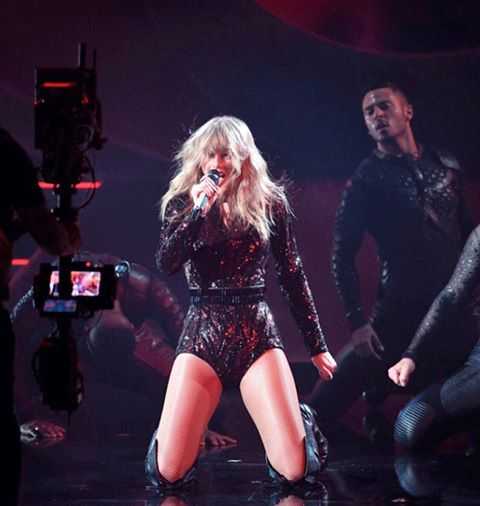 B!tches quale avete preferito?
#AMAs: Assista a um trecho da performance de #LIMITLESS, nova música da @JLo para o seu filme #SecondAct.

A música foi escrita e produzida por JLo e Sia especialmente para o filme. pic.twitter.com/HORFTXrYQk

— Jennifer Lopez BR (@jlobrasil) 10 ottobre 2018
She Did this #TaylorSwiftAMAs #AMAS pic.twitter.com/fdfBpDH7cB

— reputation Stadium Tour (@repTourTS) 10 ottobre 2018
I can't believe Mariah gave the cameraman a stroke #AMAs pic.twitter.com/mxBYUOsvif

— jordan🥀 (@JordanxHouston) 10 ottobre 2018
THE ULTIMATE LEGEND!!!
Mariah Carey! 🙌🏼🙌🏼🙌🏼 I'm not worthy!#WithYou #MariahCarey #AMAspic.twitter.com/qJ8aKhEU8S

— Sergio The One | YouTube (@Sergio_TheOne) 10 ottobre 2018
Camila Cabello vocals sound so heavenly breathtaking #AMAs pic.twitter.com/qkreNkzw6t

— Ariana Grande Update 🎃 (@ArianatorFallen) 10 ottobre 2018
Shawn Mendes always delivers the bops #AMAs pic.twitter.com/ZrFLbsRTMR

— bb (@bbclips) 10 ottobre 2018
Did you guys see how Cardi was rockin during Ciara at the #AMAs? I love when they catch her in the audience!!! pic.twitter.com/yPFEwHpDcp

— Cardi B Network (@cardibnet) 10 ottobre 2018
#DuaLipa perform Electricity #AMAs #DuaLipaAMAs pic.twitter.com/vdyNZjkVqs

— JustBeMyself 🏳️‍🌈 (@BeIsMyName) 10 ottobre 2018
FULL PERFORMANCE: Cardi B "I Like It" ft. Bad Bunny & J Balvin at the 2018 #AMAs 🔥💃🏻 pic.twitter.com/XgZd4tgzxV

— Cardi B Official Team (@CardiBTeam) 10 ottobre 2018
i'm so sorry for you, but twenty one pilots snapped, that's the fact #AMAspic.twitter.com/bccrOUM0cX

— matt ◟̽◞̽ (@lwtsigns) 10 ottobre 2018
La lista dei vincitori degli American Music Awards 2018.
Artist of the year 
New artist of the year 
Country male artist
Pop/rock album 
"Reputation" by Taylor Swift
Soul/R&B album
Pop/rock duo or group
Adult contemporary artist
Country female artist
Pop/rock song
"Havana" by Camila Cabello
Soul/R&B male artist 
Tour of the year
Pop/rock male artist
Rap/hip-hop artist
PH: Getty