Home »
POP NEWS »
Avril Lavigne tra croci, bare e Satana nel nuovo video 'I Fell In Love With The Devil'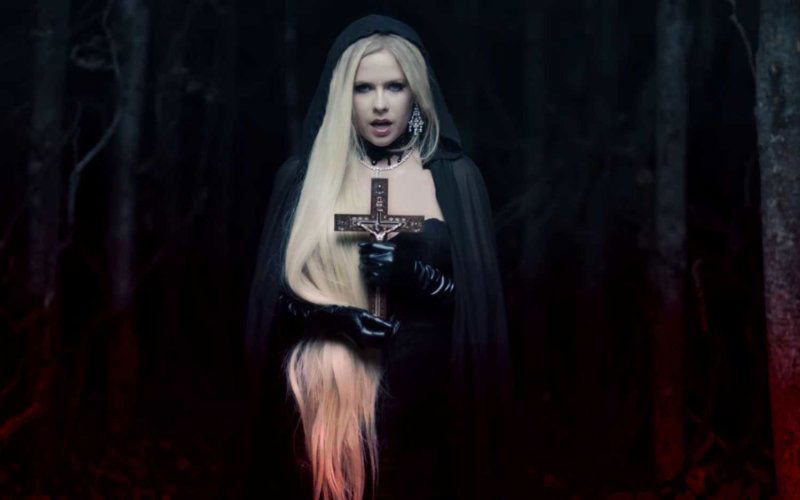 Avril Lavigne tra croci, bare e Satana nel nuovo video 'I Fell In Love With The Devil'
Avril Lavigne ha finalmente rilasciato come singolo il mio brano preferito del suo nuovo album. Croci, bare, boschi, Zelda Spellman al volante e anche un Satana bonazzo, Avril ci ha regalato tutto quello che potevamo aspettarci (e anche qualcosa di più) dal video di I Fell In Love With The Devil.
E brava la nostra Melissa Avril!
The video for #IFellinLoveWithTheDevil is out now!! Click the link below to watch!!https://t.co/aG0kFjBTFE pic.twitter.com/LhNu5k35IF

— Avril Lavigne (@AvrilLavigne) 15 luglio 2019
Avril Lavigne 'I Fell In Love With The Devil' testo.
Shot guns and roses
Make a deadly potion
Heartbreak explosions
In reckless motion
Teddy bears and "I'm sorry" letters
Don't seem to make things better
Don't bury me alive
Sweet talk and lullaby
But I-I-I-I-I can't stop the rush
And I-I-I-I-I can't give you up
No I-I-I-I-I, know you're no good for me
You're no good for me
I fell in love with the devil
And now I'm in trouble
I fell in love with the devil
I'm underneath his spell (ah)
Someone send me an angel
To lend me a halo
I fell in love with the devil
Please, save me from this hell (Oh-oh-oh-oh)
Got me playing with fire (playing with fire)
Baby, hand me the lighter (hand me the lighter)
Tastes just like danger (tastes just like danger)
Chaotic anger (chaotic anger)
But I-I-I-I-I can't stop the rush
And I-I-I-I-I can't give you up
No I-I-I-I-I, no you're no good for me
You're no good for me
I fell in love with the devil
And now I'm in trouble
I fell in love with the devil
I'm underneath his spell (Ahhh)
Someone send me an angel
To lend me a halo
I fell in love with the devil
Please, save me from this hell (Oh-oh-oh-oh)
Angels and devils always fight over me (fight over me)
Take me to heaven, wake me up from this dream
Even in sunlight a cloud shadows over me (shadow over me)
It's now or never, wake me up from this dream
I fell in love with the devil
And now I'm in trouble
I fell in love with the devil
I'm underneath his spell
Someone send me an angel
To lend me a halo
I fell in love with the devil
Please, save me from this hell (this hell)
Dig deep, sink, sink, fear (ahh, ahh, ahh, ahh, ahh)
Dig deep, It's killing me
I fell in love with the devil (dig deep) (ahh, ahh, ahh, ahh)
And now I'm in trouble (sink, sink, fear) (ahh, ahh, ahh, ahh)
I fell in love with the devil (dig deep) (ahh, ahh, ahh, ahh)
It's killing me