Britney Spears e Lady Gaga costrette ad abbandonare le loro case a causa di un grave incendio (VIDEO)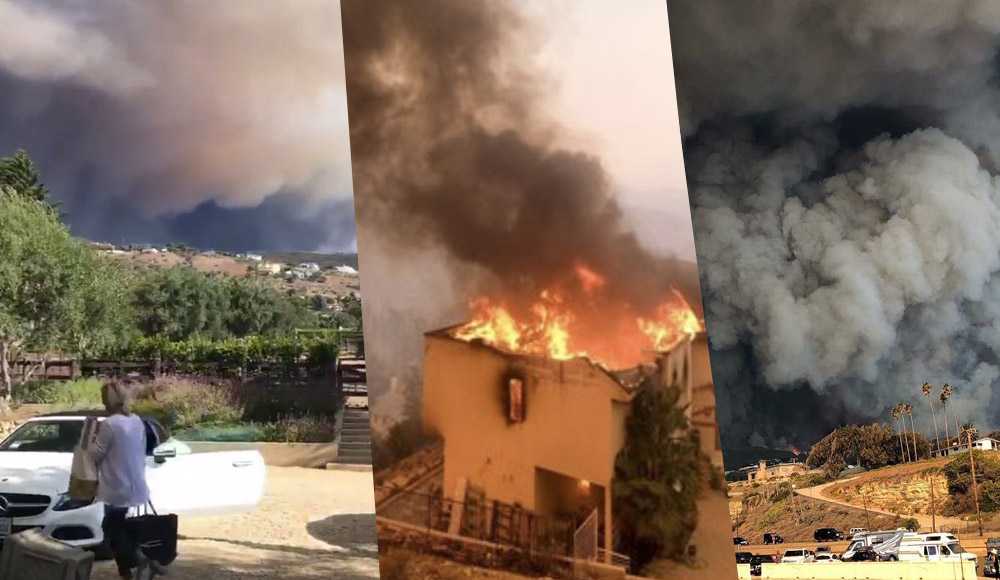 In queste ore due grossi incendi hanno messo in ginocchio la California e il bilancio è drammatico: 160.000 persone evacuate, molti feriti e anche diversi morti.
Uno dei due focolai ha colpito la città di Malibù ed ha costretto moltissime star a lasciare le loro case. Ieri sera Britney Spears, Lady Gaga, Alyssa Milano, Kylie Jenner, Guillermo Del Toro e Kim Kardashian hanno dovuto abbandonare le loro abitazioni perché troppo vicine all'incendio e in alcuni casi già invase dal fumo.
La Germanotta ha anche pubblicato un video che mostra il momento in cui ha evacuato la sua villa.
There is a big fire spread going on in Thousand Oaks right now and Britney and her sons had to evacuate their home. They are in safety right now. We are praying ?? ✨ pic.twitter.com/dNtVv93ymP

— Absolute Britney (@absolutebritney) 9 novembre 2018
The #WoosleyFire is now extremely close to Gaga's house in Malibu. Gaga and her team and pets have evacuated. pic.twitter.com/F3qN6zBBNB

— Gaga Daily (@gagadaily) 9 novembre 2018
Pare invece che la casa di Caitlyn Jenner sia stata inghiottita dalle fiamme, la donna fortunatamente è riuscita a mettersi in salvo.
A-List inferno: Caitlyn Jenner's hilltop Malibu house burns down, flames reach Kim and Kanye's home and smoke envelops Lady Gaga's nearby mansion as worried Will Smith shows how close he is to the danger zonehttps://t.co/XHnk5rPHgC

— altfrog.com (@altfrog) 10 novembre 2018
Trying to get my mind off of this fire and snuggling with my niece. We are all safe and that's all that matters pic.twitter.com/RPPBTsKNd6

— Kim Kardashian West (@KimKardashian) 10 novembre 2018
Evacuated last night. Bleak House and the collection may be endangered but the gift of life remains. Thousand Oaks and Agoura are still in danger. Malibu is being evacuated.

— Guillermo del Toro (@RealGDT) 9 novembre 2018
Prayers for gaga and her animals and everyone affected by the fires. Stay safe guys and take your animals too please https://t.co/mBZm8Cor8B

— xoxo, Deborah Noemí ☄? (@DeborahNOrtiz) 10 novembre 2018