Home »
POP NEWS »
Madonna ft Maluma: il nuovo duetto 'Soltera' è una bomba (AUDIO)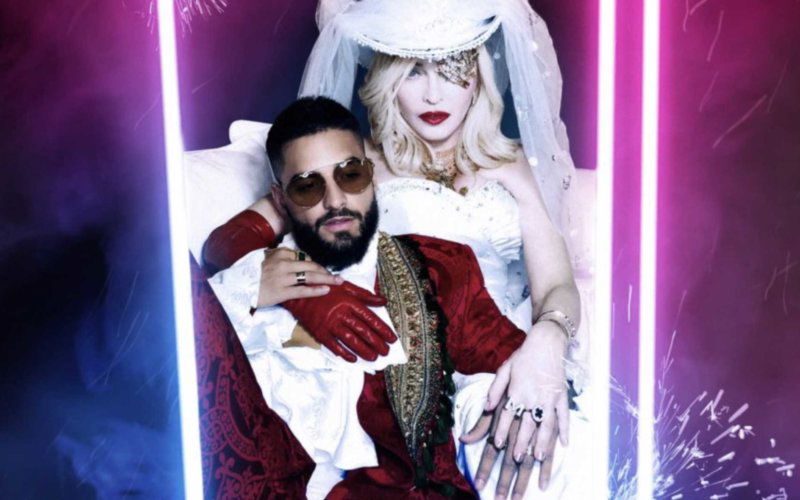 Madonna ft Maluma: il nuovo duetto 'Soltera' è una bomba (AUDIO)
Dopo quella robaccia di Future, finalmente è arrivata una boccata d'aria fresca. Maluma ha pubblicato il suo nuovo album 11:11, che contiene un duetto con Madonna, Soltera.
Come con Crave, anche con questo pezzo è stato amore al primo ascolto, ma a differenza del brano contenuto in Madame X, questo ha del potenziale per poter andare bene in classifica.
Soltera è una tamarrata accattivante e travolgente, sarebbe stato un perfetto primo singolo del nuovo album della Ciccone. Per fare un parallelismo con Gaga, Maluma si è preso Telephone e a Madonna è toccata Video Phone.
Aveva proprio ragione Maluma, Soltera ha un'atmosfera diversa da Medellin: "Una cosa importante che sta succedendo di nuovo in questo album è un'altra collaborazione con Madonna. Un tipo diverso di atmosfera rispetto a Medellín. Si intitola Soltera… è una donna single".
Cara Ciccone che non ti sei impuntata per avere Soltera…

Ciao papi! Ciao papi…
.@Maluma has revealed the track list for his new album "11:11" out May 17th, which includes a collaboration with @Madonna titled "Soltera." pic.twitter.com/6LYLFdE7Qf

— Pop Crave (@PopCrave) 1 maggio 2019
Maluma e Madonna, Soltera – testo
Umm, Maluma?
¡Sí, soy yo!
It's, umm, Madonna!
¡Mamacita!
That's right!
[Verse: Madonna]
I told you not to waste your time
I'm not a girl you'll drink like wine
If you press pause, then I'll retreat
I will not grovel at your feet
Please don't fall in love with me
I would rather be set free
I cannot give you my all
I will not make myself small
For nobody
[Verse: Madonna]
Don't you try to rescue me
I'm who I will always be
And I'd rather be alone
Than pretend to make a perfect home
I told you not to waste your time
I'm not a girl you'll drink like wine
If you press pause, then I'll retreat
I will not grovel at your feet, so
Bye-bye-bye
[Madonna]
And don't you forget it
Ciao, papi
And don't you forget it
Ciao, papi
You're going to regret it
Yeah, ciao, papi
Bye-bye-bye (Ciao, papi)
Bye-bye-bye (Bye-bye-bye)
Bye-bye-bye
Ciao, papi