Home »
POP NEWS »
Miley Cyrus: la sua casa è stata bruciata a causa di un terribile incendio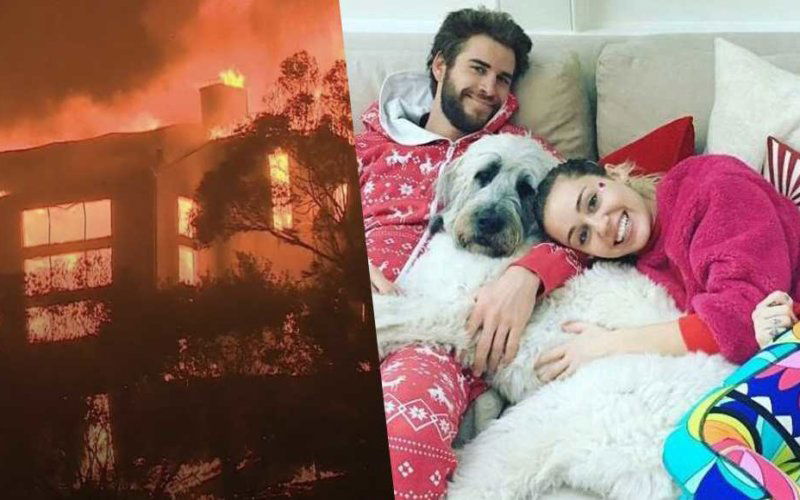 Miley Cyrus: la sua casa è stata bruciata a causa di un terribile incendio
Nelle ultime 48 ore moltissime star hanno dovuto abbandonare le loro ville situate nei pressi di Malibu a causa di un terribile incendio che sta devastando la zona. Se le case di Britney Spears e Lady Gaga per adesso sono scampate alla furia delle fiamme, quella di Miley Cyrus pare sia stata completamente bruciata.
Stando a quello che riportano i media americani, la casa di Miley e Liam Hemsworth è stata colpita dall'incendio ieri mattina , ma per fortuna la cantante, il compagno e tutti i loro animali sono riusciti a mettersi in salvo e sono al sicuro.
It has been sadly confirmed that Miley Cyrus and Liam Hemsworth's house in Malibu was unfortunately affected by the fires and lost their home. EVERYONE, INCLUDIND ALL THEIR BELOVED PETS, ARE SAFE! Pray for everyone who has been affected by the fires! #PrayForMalibu #MalibuFire pic.twitter.com/mcCtJNQnLM

— SmiIers (@OfficiaISmiIers) 11 novembre 2018
AGGIORNAMENTO: Nonostante diversi siti e anche alcune pagine dedicate a Miley avessero riportato la notizia della distruzione della casa di Miley, pare che le fiamme abbiano colpito solo i giardini dell'abitazione e che i vigili del fuoco siano riusciti a salvare la struttura in extremis.
Miley Cyrus' Rainbowland Studio remains in good condition despite being put through the wave of fires. 🌈 pic.twitter.com/qrTeYck426

— Music News Facts (@musicnewsfact) 12 novembre 2018
.@MileyCyrus & @LiamHemsworth's Malibu home was reportedly burned down by the California wildfires. Thankfully Miley, Liam and their pets were unharmed as they were safely evacuated. 🙏 pic.twitter.com/JLAsSFi9Hb

— Pop Crave (@PopCrave) 11 novembre 2018
Miley lost her house in the Malibu fire, I feel so sorry for her… She recorded her first album and Younger Now there. It's not about the money, it's about the memories she had in her home. All my love to Miley as always pic.twitter.com/GgHsODGNhL

— infinitybangerz (@infinitybangerz) 11 novembre 2018
@MileyCyrus dear Miley,
I'm so sorry your house has been destroyed by the fire. I hope you're ok and safe. Please don't be sad 😘 I know you're strong. You're so important and special to me and all your true Smilers. You're My Everything, you are our World. Love you so much ❤️❤️

— Miley's Sweetheart 🤩 (@MC_Sweetheart_) 11 novembre 2018
sorry Miley and Liam😭♥️We know how much this house important for you and all memories you have there😭Stay strong @MileyCyrus @LiamHemsworth pic.twitter.com/4yLR3SsSI8

— Diana Diana (@DianaD2409) 11 novembre 2018